Hasu Patel Named Key Personality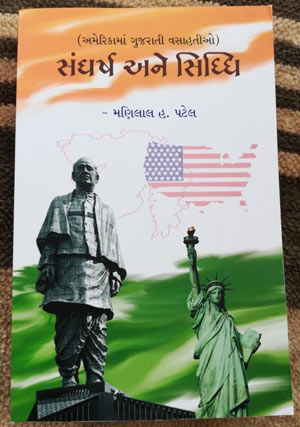 Recently, a Gujarati book named 'Sangharsh and Siddhi', which literally means 'Perseverance and Accomplishments' was published in India by Prof. Manilal Patel from Anand, India. This book is a compilation of 54 renowned individuals from multiple professional areas, who excelled in their field of expertise over their lifetime. Hasu made this list of 54 key personalities, to show how significant her contribution has been to music and what it means to our society.  
January & February 2021 Workshops
I will be teaching ONLINE Music workshops in January/February 2021 on Music of North India. This is a good course for understanding Indian Music theory, the swaras, Indian Ragas and also history.
To register, please click on Creating Awareness and appreciation of Music of North India.
Ongoing Classes at
Sivananda Yoga Vedanta Center
3741 W 27th Street
Los Angeles, CA 90018
310-822-9642
sivanandala.org
Mission
Indian Classical music has a rich art form that is traced back to the Vedic period which was evolved over thousands of years. It absorbed Persian and folk music of the Indian subcontinent. This has been handed down generation by generation through the oral tradition of learning that includes the music and theory, history, and cultural and spiritual understanding.
Mission Statement
My primary mission is to propagate, preserve, and nurture India's ancient art form in its pristine purity.
To accomplish these goals:
The music taught is conveyed in schools and colleges, Yoga Ashrams, lectures, seminars, workshops and performing arts events.
Students have class performances and concerts to enhance and further expand the audience.
Ongoing music education programs are carried out for vocal music, Tabla, Sitar, Esraj, and Harmonium giving a deep breadth of the modalities to explore Indian Classical Music.
Students are taught the Raga notations both in the Indian score system and in Western score system to enhance understanding and appreciation.
PBS Documentary Video for Ohio Heritage Fellows, Columbus, OH
Hasu Patel is one of very few female Indian classical music sitar performers in the world. She dedicates her life to preserving the traditional music of ancient India.
Ohio Heritage Fellow Hasu Patel Proves There's Power in Perserverance
Please read the the Article of Hasu Patel about her life and the determination to reach her dream
International Peace Ambassadors
The Lifetime Achievement Award for extraordinary service to humanity.
Dr. Elaine Valdov, President, IPA
Rep. to the United Nations
2018 Ohio Heritage Fellowship Award