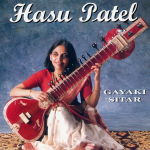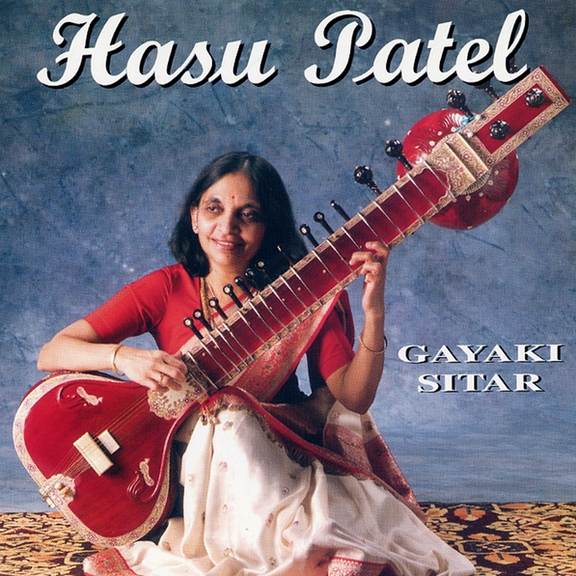 Gayaki (singning) in which she is able to emulate the nuances and techniques of the human voice through the rendering of the notes on the Sitar. Gayaki Sitar is Hasu's latest release. The recordings are presented in Alap and the music is spiritual and meditative, rendered to bring forth the transcendental experience of the specific energies which are contained in each Raga . Recorded in a 3D, real acoustic ambient fashion, the CD can easily give the listener the impression that the musicians are actually in the room performing. Omitting in the final process any unnecessary sonic reprocessing or alteration we were able to provide each track with the purest of sound and the fullness of energy required to bring each piece to it's full fruition.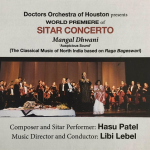 For an Indian female musician to compose a Sitar Concerto based on an Indian raga for a Western Symphony was a deferred dream and challenge. Hasu Patel received commissions from three western conductors to compose Sitar Concertos featuring Indian Classical ragas. It was a huge step with many unknown hurdles but the final result was three stunning compositions 'Mangal Dhwani', 'Swara Mangalam' and 'Swara Leela'. The first two were for Sitar, Tabla and western instruments and the third 'Swara Leela' was for Chorus, Sitar, Tabla and western instruments. In all three, western musicians performed the Indian ragas on their instruments.
Read Review by Dr. Roderic Knight, Emeritus Professor of Ethnomusicology, Oberlin College.
Stream Samples
Click "View Track List" below to view all tracks.
Photo Gallery
Click on a photo's images to see a larger version.