Description of Schooling Activities Offered
Online Workshops
Online classes and workshops are available upon request to groups and individuals using webcam and any common IM service such as Skype, Yahoo, MSN, or AOL.
Locations of the Classes offered:
 Learning Sitar, Tabla and Voice lessons in Classical Music of North India.
27355 Pineview Dr.
Westlake, Ohio 44145
440-835-1988
327 Greensfield LN
Copley, Ohio 44321
440-503-0268
College
Hasu Patel offers a complete course of instruction as a visiting instructor in the Classical Music of North India for students who seek to become accomplished on Sitar, Tabla, or Vocal, ranging throughout all levels of experience. Students will be taken through all stages of learning this ancient and sacred art, starting with history and etiquette, then moving on to intermediate subjects of technique and style, eventually including entire ragas and advanced subjects such as improvisation and traditional stylistic nuances.
She also offers solo Sitar concerts and workshops upon request.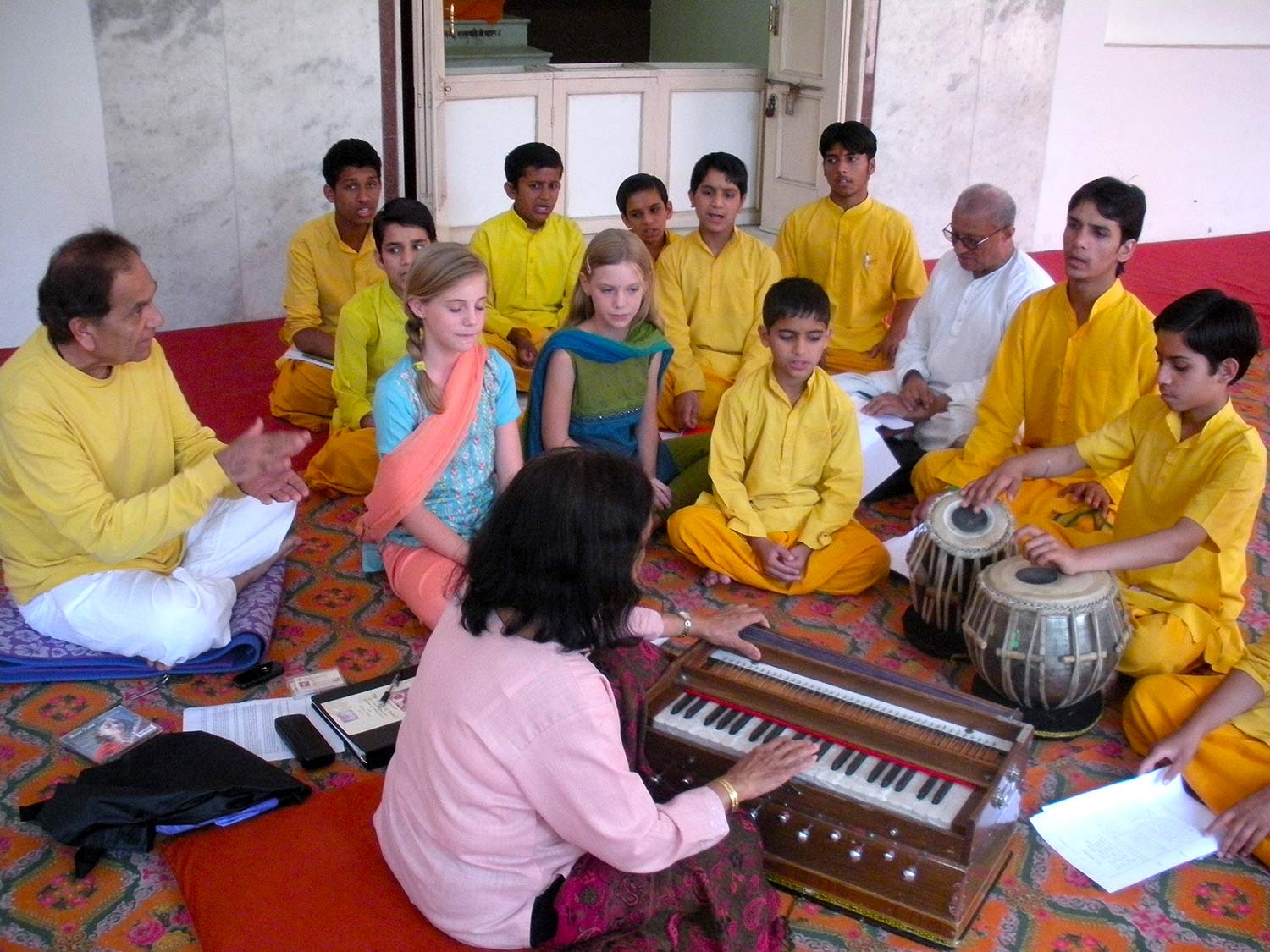 Grade Levels K-12
This unique and innovative program of Music of India is intended to offer awareness, creativity and self-esteem in students at Elementary to High School levels. It is designed to motivate students with or without disabilities. It will enhance greater understanding of the rare and sacred classical music of ancient India.
The artist will discuss / demonstrate / perform:
History of India: Diversity in Cultures, Food, Dress and Languages .
Instruments of India: Sitar, tabla (pair of drums) and harmonium will be explained and discussed.
Music of India: Playing different melodies known as Raga Sangeet on sitar accompanied with Tabla; voice demonstration of notes on harmonium
Students' Participation: Will be singing and reciting talas (rhythms) played on Tabla
Western Music: Comparison between Western and Indian music systems; children's songs will be played on sitar (students will actively participate)
Playing mini version of concert music on sitar and Tabla .
Q & A .
Close up view of instruments.
Sitar/Tabla Music- Rare and Sacred Workshop
This workshop is designed to involve students in discovering the classical music of India. Students will witness the playing of the sitar and tabla, along with singing the different scales in Indian music and reciting the talas (rhythms) played on tabla. Students will bring their own instruments, and learn to play different ragas (melodies). The emphasis of this workshop is to generate interest in World music. Students with a background in Western music will be able to compare both styles of music.
The artist welcomes the opportunity to tailor the workshop to school curricular needs. Handouts will be distributed to teachers for students.